Sound Designer & Composer
In a world where spirits and humans coexist, Shaya, guardian of the unseen, keeps the safe balance between the living and it's spiritual entities. She once was Atma's eternal lover, but as he passed away, she became the next Guardian. As she communes with herself at her beloved's tomb, Atma tries to reach out to her through her powers. He never met the spirit world, and has been oscillating between life and death ever since, where he couldn't find peace. He asks one last thing from her : recollect his fragments of memory he shared with his relatives…
But, in order to offer him the chance to return among the living, Shaya will have to make dangerous decisions. Here begins her desperate quest for resurrection. Will she betray her vows as a guardian to be reunited with the one she loves ?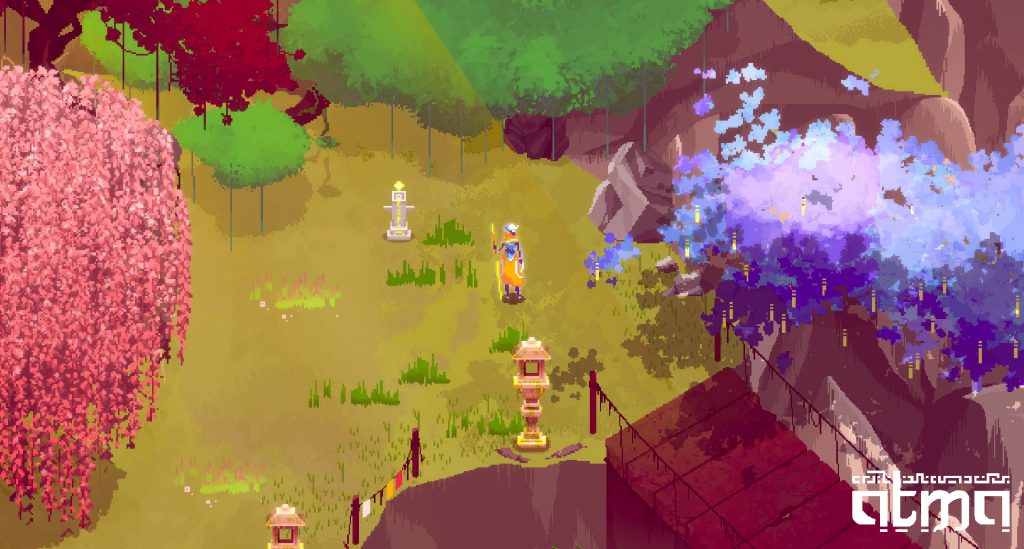 In this game, a lot of vocal recordings has been mixed through several sound effects and ambiences. The spatialization of all these elements through unconventional reverbs and delays give an incredible dimension to the immersion of the game. I given a lot of details to the environment of the scenes. It is not rare to find several dozen sounds of streams and falls in a unique room, in the dungeon of Hava.
The soundtrack of the game was composed spontaneously, combining traditional Asian instruments with ambient electronic sounds, coupled with a neo-classical orchestration".
ATMA is available on Steam.
You'll find all the informations about ATMA on the Tristan Veille website :
https://www.tristanveille.com
Game Designers : Geoffrey Pineau, Vincent Trinel, Tristan Veille, François Noël, Robin Seignolles.
Artists : Julia Martinez-Baiardi, Alice Fernandez, Sonia En-Najibi, Laurène Savary​, Nicolas Ceriani.